Chairperson: Adv. Notemba Tjipueja
Adv. Notemba Tjipueja, has been the Chairperson of the ECN since August 2011, on a part-time basis. As of 1 October 2015, she has been appointed in a fulltime capacity in terms of the new Electoral Act of 2014. Adv. Tjipueja has also served as a Commissioner of the ECN from 2000-2005, 2007-2011. Extensive electoral experience has been gained over the years through exercising the ECN mandate and attendance of various international, regional forums and various international and regional observer missions.

She is currently also serving as Chairperson for the SADC Electoral Commissions Forum (ECF), which is a regional body for Electoral Commissions within the SADC region. Being a lawyer by profession with two LLB qualifications in British Common law and Roman Dutch law from the University of Papua New Guinea (Papua New Guinea) and the University of the Witwatersrand (South Africa) respectively, she is an admitted Attorney of the High Court of Namibia as of June 1994 and thereafter practiced as a State Advocate in the High Court and Supreme Court of Namibia for several years.

Tjipueja has extensive legal experience ranging from company law, civil law to international law. Aspects of international law experience was gained during her tenure as the Director of the SADC Legal Sector responsible for legal advice to the international, Regional Body known as the Southern African Development Community (SADC). During this time, she was instrumental in the establishment of the SADC Tribunal in Namibia, an international court established by SADC to serve the SADC region. Tjipueja has served on numerous Boards and Professional Bodies in Namibia.
Commissioner: Ulrich Freyer
Mr. Ulrich Freyer holds a Master's degree in Administration from the University of Western Cape and B-Tech in Public Management from the Technicon South Africa. He was appointed as a Lecturer/Senior Lecturer between 2004 – 2016 and prior thereof served several years as a Public Servant. Mr. Freyer has extensive electoral experience and has been appointed as a Commissioner in August 2011 until August 2016.

He is currently serving his second term following his appointment in September 2016 to date. Mr. Freyer have represented the ECN on several regional and international observer missions, participated in several electoral platforms and reforms, conflict resolution, integration and governance issues.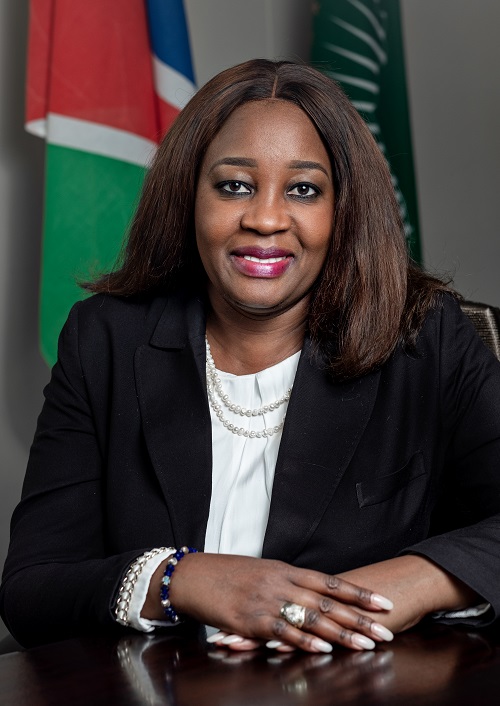 Commissioner: Elsie T. Nghikembua
Elsie Tuleingepo Nghikembua is a Namibian citizen who has a sound and solid academic background relating to issues of public administration and management. She also had the opportunity to serve as an academic at the University of Namibia and practitioner within the Namibian Public Service and Public Sector. Amongst her Executive experience is having served as the Director of Specialised Services at Parliament where her duties mainly included providing procedural advice and administrative support to the Members of Parliament in the Chamber and Standing Committees.

Her Executive experience was further cemented when she was the Deputy Executive Director of the Namibia Institute of Public Administration and Management (NIPAM) and a Member of the NIPAM Governing Council; and Training and Development Board. From a Corporate Governance perspective, she served as Board Member of the Namibia Qualifications Authority (NQA) and the National Council for Higher Education (NCHE). Educationally, she holds postgraduate qualifications in Public Administration and Management and a Senior Executive Fellows Programme Certificate from the Harvard Kennedy School. On a personal note, she is a wife and a mother. Mrs. Nghikembua was appointed in September 2016 to date as a Commissioner and is currently serving her first term.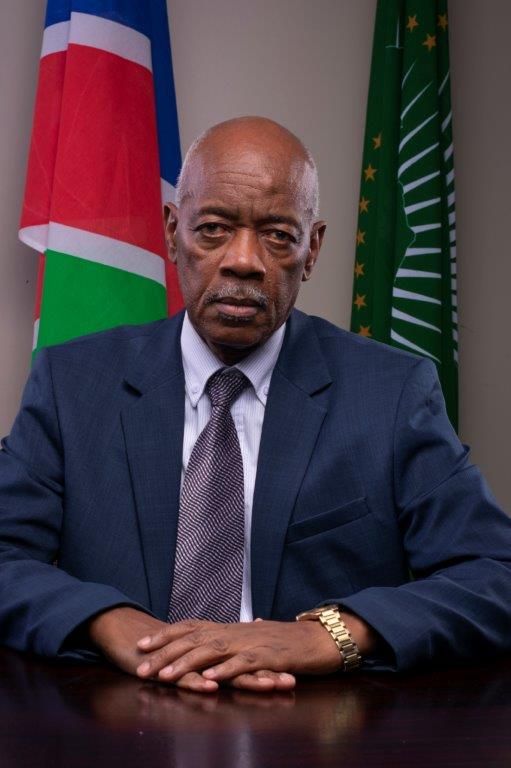 Commissioner. Gerson Tjihenuna
Gerson Uaripi Tjihenuna has been serving as the Director in the Office of the Speaker of Parliament since August 2015. He is also a member of the oversight team of Emmanuel Church in Windhoek. Before that he served in various capacities both in Government and in academe. He has close to thirty (30) years of public service experience and he, inter alia, served as an Under Secretary in Cabinet Office and as a Director in the Office of the Rector of the then Polytechnic of Namibia. He served for three years as the Board Chairperson of Air Namibia (2016 – 2018). He taught at Namibia's three main universities in the areas of Labour Studies and African Politics and Governance. He is a published author and poet and holds a Master's Degree in Public Policy and Administration as well as a BA Degree in Political Science. He has submitted a research proposal to UNAM for a PhD Programme. During his stint as a free-lance consultant (2007 – 2009) he did consultancy work for the International Labour Organisation (ILO), NANGOF and Friedrich Ebert Stiftung (FES). He also served as a member of the Editorial Board of the Namibian Journal of Managerial Sciences (an IUM quarterly peer-reviewed academic publication).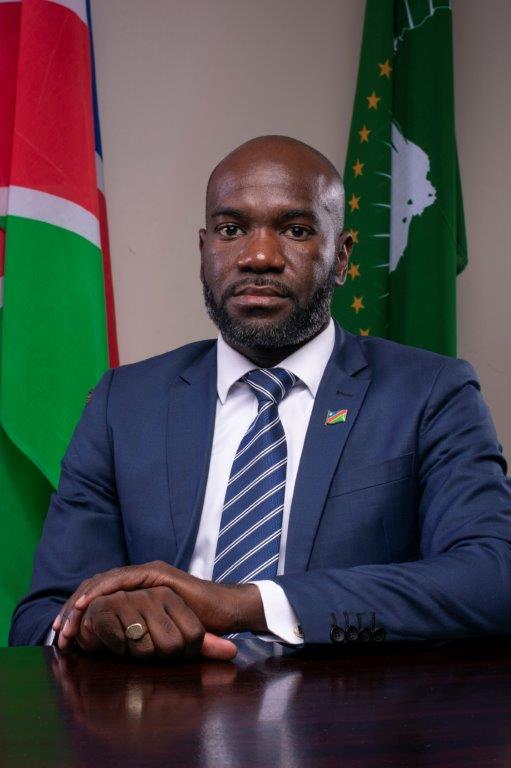 Commissioner: Evaristus Evaristus
Evaristus Evaristus is a seasoned Administrator with vast experience on strategic leadership and management at executive level. Currently, he is employed as an Executive Assistant to the Vice Chancellor of the University of Namibia, where he deals with the stakeholder management function and providing administrative support and advice as a Director in the office. Moreover, he possesses sound experience in networking and relationship building, fundraising and the ability to successfully lead change management initiatives. At the University of Namibia, Mr Evaristus also served as a Deputy Director at the UNAM Foundation as well as Acting Director of the University Central Consultancy Bureau. As a Football Administrator, he served as a Member representative of the Namibian Premier League Board of Governors of the University of Namibia Football Club. As part of his pro bono services in academia and in light of his knowledge on political and public administration, he assists with part-time lectures (Politics and Administration) at the University of Namibia. On his education qualification, he holds a Masters Degree in Public Administration, Bachelor of Arts Degree in Politics and Sociology from the University of Namibia, as well as a Change Management Certificate from the University of Cape Town. He is currently serving his first term as an Electoral Commissioner following his appointment in April 2019, for a period of five years.